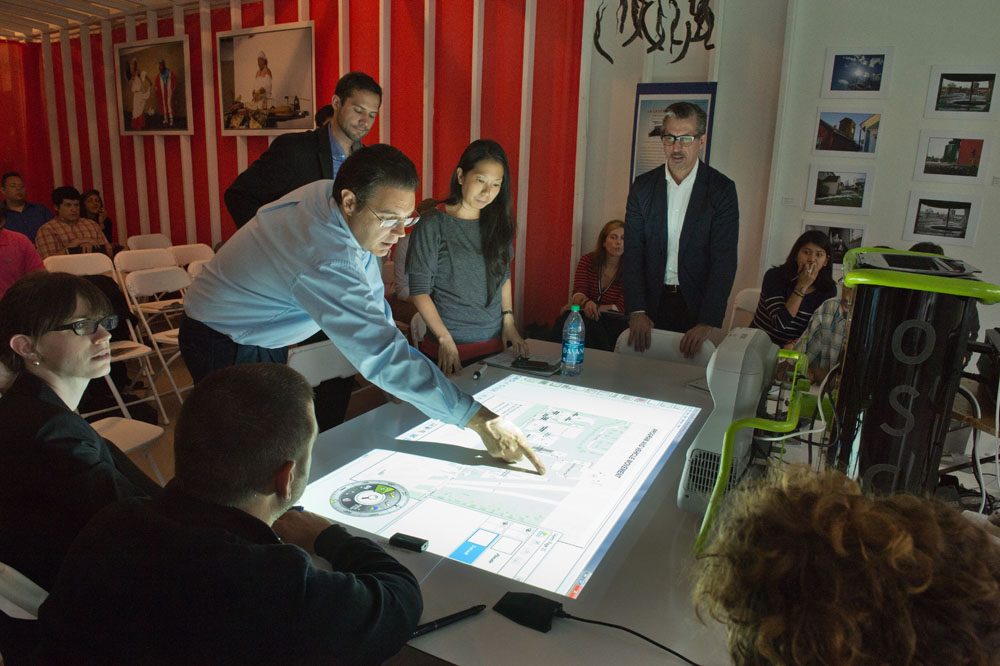 Using innovative off-the-shelf technologies, Thinklab has developed a mobile version of its interactive toolkit, allowing collaborations with communities and groups beyond the university.
The first workshop to test our developments was the COMMUNITY DEVELOPMENT AND DESIGN LEADERS FORUM IN SYRACUSE hosted by UPSTATE: the center for design, research and real estate at Syracuse University. The forum, was held at La Casita Cultural Center on June 13th and 14th, 2013, brought "together professionals in design and development focused on the Upstate New York region to share, promote, and expand the principles and best practices of the design and finance of housing and community facilities."
Thinklab is excited to bring its interactive technologies and data collection and analysis tools to new audiences. For information on the mobile Thinklab, please contact Brian Lonsway and Kathleen Brandt.