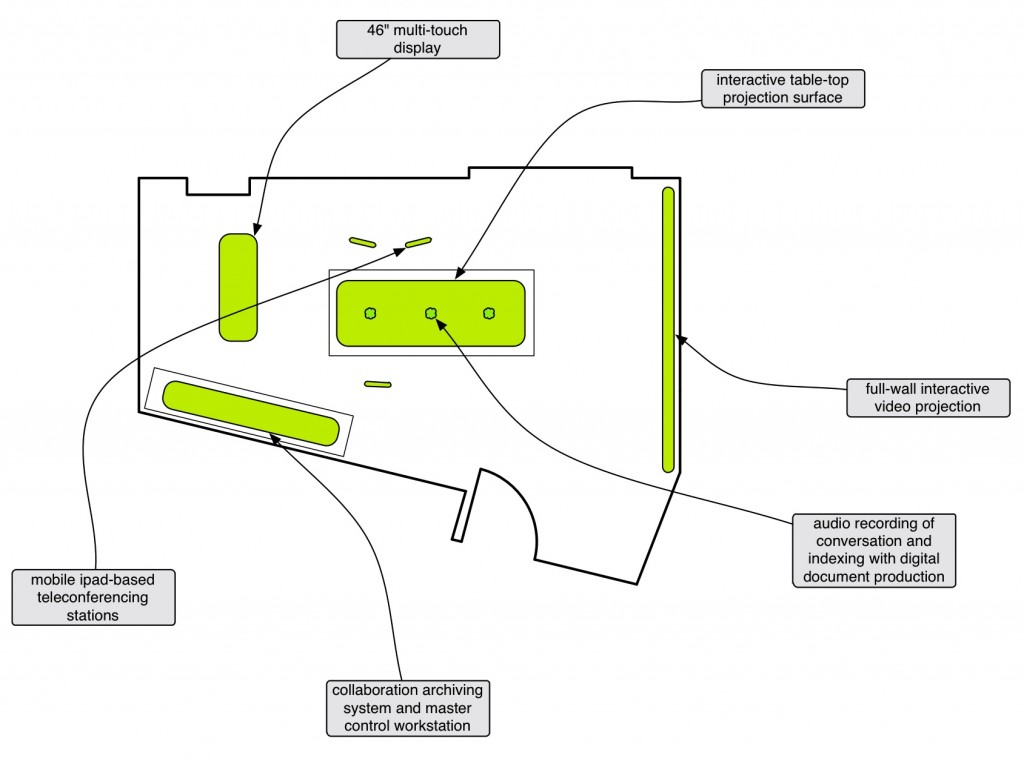 In 2012, Thinklab formed an experimental research, teaching, and collaboration environment in The Nancy Cantor Warehouse at Syracuse University. Running for two years, this environment facilitated experimentation in new media, collaboration, visualization, and interaction technologies.
This was a laboratory…
of reconfigurable interface and technologies, from digital pens, to interactive tables, gesture-recognition systems, and their integration)…
that operated at the scale of individuals and small groups,
that worked for individuals with the necessary technological expertise and who could work with technologies without guidance…
in order to explore and experiment with technologies, infrastructure, etc. to fosters transdisciplinary collaboration and thinking…
in collaborative contexts where adequate 'buy-in' is possible in the scope or time-frame of the project.
This lab, formerly located in The Syracuse University Warehouse at 350 W Fayette St., was a "phygital" (physical/digital composite) prototype that served as a testing ground for design and research ideas in anticipation of Thinklab's future trajectories, including the prototyping of systems and technologies that would later be deployed in the Mobile Thinklab, the Einhorn Next Generation Studio, and the Next Generation Campus projects.
Thinklab is currently developing a second iteration of its laboratory environment on the main Syracuse University campus.