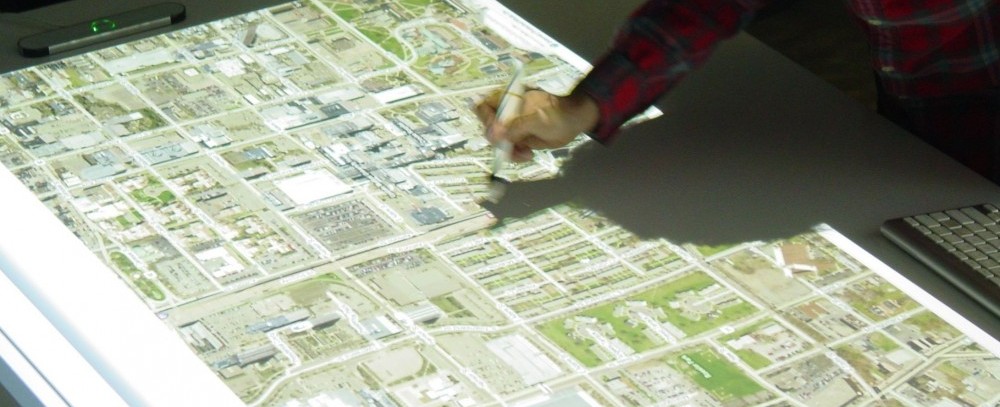 The menu at the left links to a series of projects that were completed during this first phase of Thinklab, from 2010-2014.
---
Thinklab was conceived and designed by Kathleen Brandt (Syracuse University Industrial and Interaction Design) and Brian Lonsway (Syracuse University School of Architecture) in 2010 in response to the many challenges that can and often do arise in collaborative practice. The concept behind the project is based on their many years of work with advanced media technology, and experience as engaged designers and teachers with students and community stakeholders around regional food system sustainability.
Thinklab is supported through the Transdisciplinary Media Studio, one of 19 projects funded by the Chancellor's Leadership Project Initiative in 2009.